Baby Girl Nursery With Soft, Neutral Tones
Baby girls rooms are always so wonderful to design and decorate. If you aren't into "pinks" and "purples", you are not alone. So many people love the look of neutral soft tones – it sets of a warm atmosphere and is very inviting. Also, as time goes on and you learn the personality of your little one, you can decide on another colour.
The design below we love because of the carpet and blend of neutral and white. Also, notice how the "mirror" really adds so much dimension to the room. Also, the two bird cages are adorable too!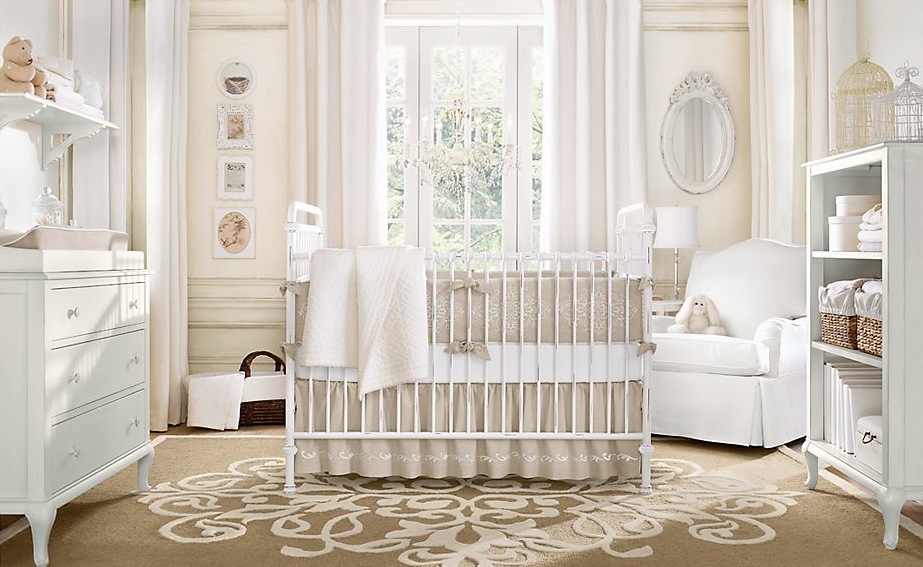 More Articles Just Like This