3 Gorgeous Minimalist Baby Room's

A baby's room doesn't always have to be so complicated in design to give your friends and family that "wow" appeal. Sometimes less can go a lot further…and be less of a headache to be in -with less pinks, purples, bright blues etc.
The below design demonstrates that simple elegance that is so charming in any nursery.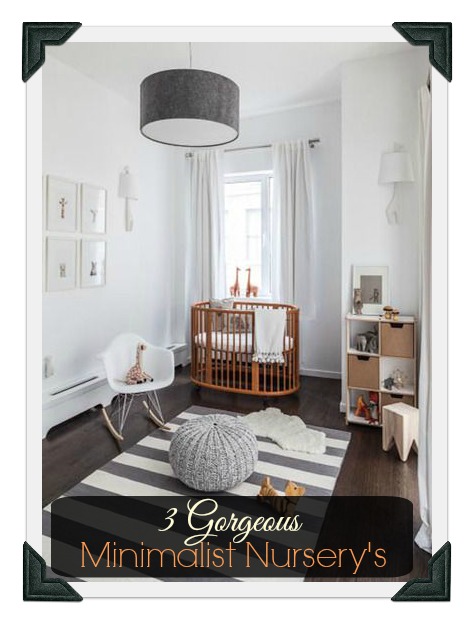 If you like this style and want to accomplish the same look in your nursery, all you have to remember is to keep the walls one solid light or cream color, use white picture frames (with simple pictures inside, i.e. animal sketches) and allow all the contrast to be in the carpet or accessories. We recommend strictly sticking with stripes or shapes, as it doesn't make the baby's room look too too busy but still allows for the unique modern, simple, design you are going for.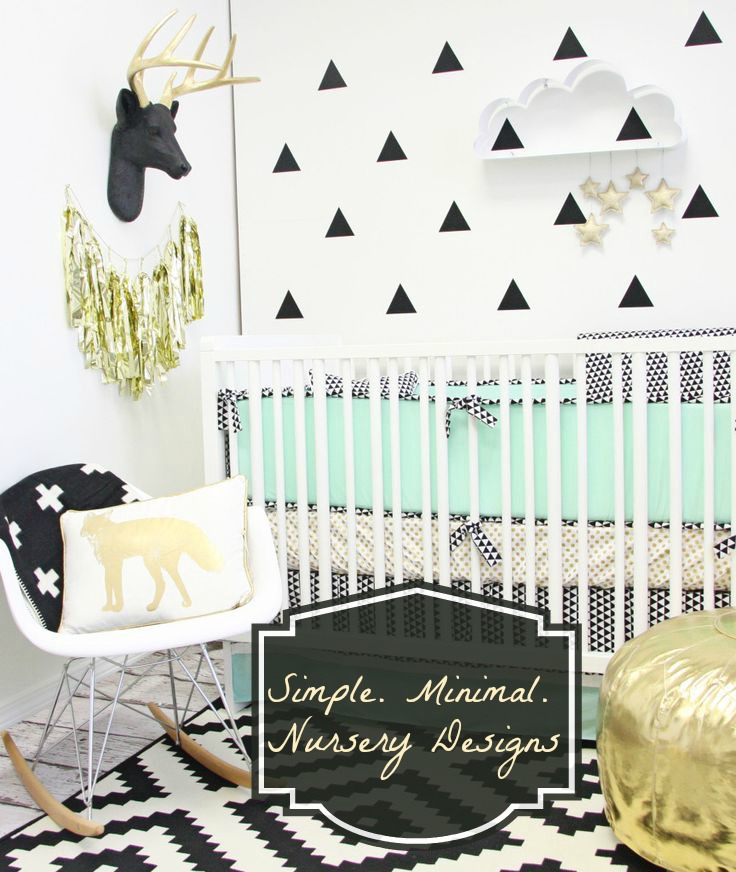 If interested in this nursery design, you can find triangle decals on Amazon for a good price:
Although there is a lot going on in the above nursery picture, it is all very simple and consists of just a few colors and shapes. Triangles are a great nursery wall design that make the room both fun, modern and not too complicated…something you may want to consider. The gold accents also bring more character and life to the baby room.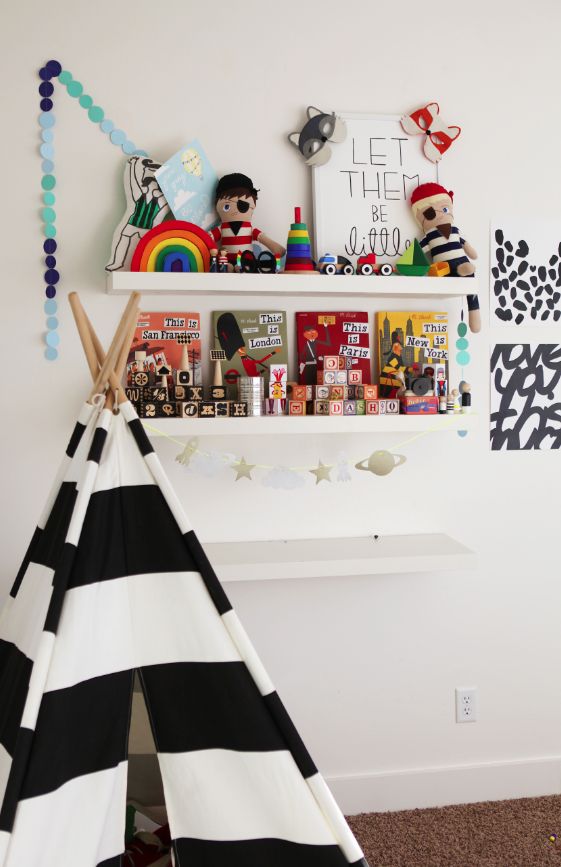 Again, you can see how much fun stripes bring to a baby room that is modern and minimal.  Also, the little tent is a great way to store all the toys in room that don't make it into their correct spot!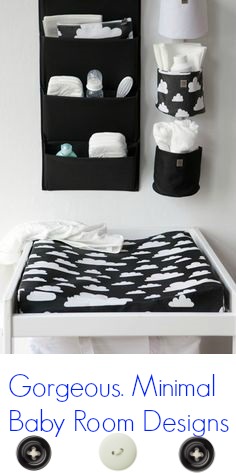 The last design is so simple, modern and very clean looking. We just love the clouds on the change table – and the black and white is just so modern, minimal and fresh looking that we just had to share this baby room design.
More Articles Just Like This