3 Stunning Neutral Nurseries
Create a wonderful modern clean look with greys and soft blues.
The beautiful light fixtures, patterns on the walls and accessories create a visually stimulating decor and will be easy to update as baby transitions into a toddler and you can then customize the room to fit their emerging personality.
Below are some relaxing room designs for both you and baby…no one will even notice they are gender neutral!
1. Calm Coastal Nursery
The beautiful leaf light fixture adds a lot of dimension to the room, without having to overdecorate in other areas. Combine this with the navy wall, you got yourself a winner! Painting just one wall (where the crib is) has been a hit in 2017.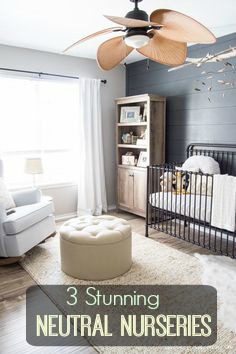 2. Patterns & Polkadots Baby Room
The patterns on the wall, basket and stool seamlessly create that "professionally decorated" room. The use of aqua on the light and the red pillows (again with a pattern) add a "pop" of color without overpowering the room. The result is a sense of "quiet and calm" for those late night feedings.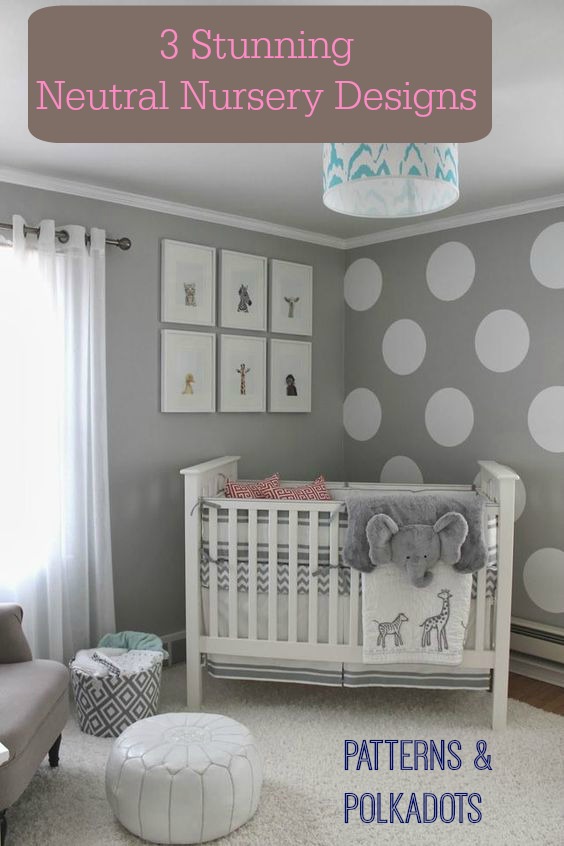 3. Layered Textures With Stripes
Inspiring use of texture with the carpet on carpet addition! The beautiful light fixture on a dimmer creates a tranquil space for sleep. For daytime, open up the striped curtains to let in the light and show off the art on the wall and the playful giraffe accessory that baby will love!