4 Easy and Beautiful Diaper Cake Ideas
Baby shower presents can always be tough, especially if you want to go over the top and are on a budget. However, if you are into being creative and want to impress your pregnant friend/family member, a diaper baby shower cake is the perfect gift! Below are a few of our favorite baby shower diaper cake's that you can easily make at home with a few ingredients from the fabric or craft store.

1. The Hot Air Balloon Diaper Cake
We love the colors on this diapoer cake. The only thing is you can't provide to many diapers, otherwise it looks weird. All you really need is a jack-o-lantern (pick one up at Michael's or in China Town), some gold craft paper, hearts and sticks.

2. Lion Diaper Cake
If you really aren't into making your own diaper cake, but are still excited about the idea you can always purchase one. Below is an adorable lion-themed diaper cake that is available on Amazon.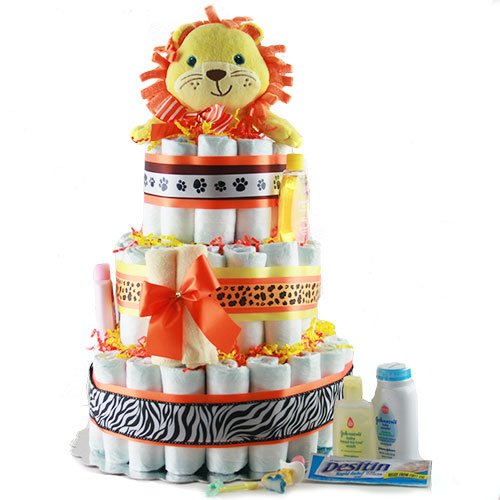 Check out the diaper cake here:
3. Onzie Cupcakes
Okay, okay this baby shower gift isn't necessarily made from "diapers", but we just couldn't resist. It's super simple and the presentation almost makes it look like a spin-off of a diaper cake. All you need to do is buy some fuzzy, colorful onzie's  – roll them up- and wrap them in a bow. Instant cupcakes!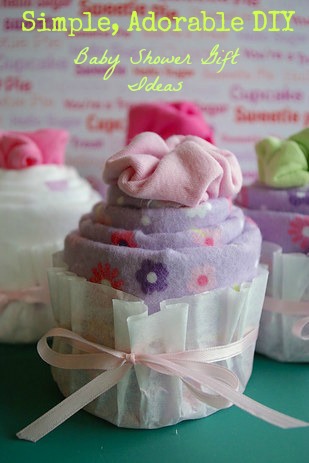 If you want to take it one step further, but all of the onzie's in a box!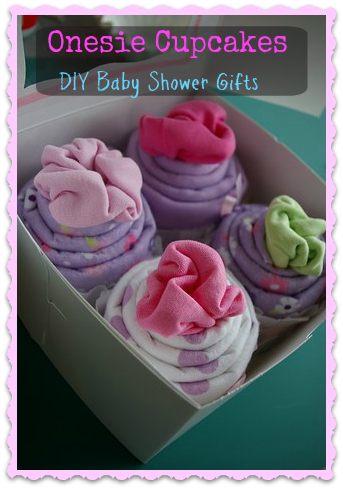 The below onsie you can get on Amazon and would be perfect for this Cupcake Baby Shower Gift Idea:
4. Floral Diaper Cake Idea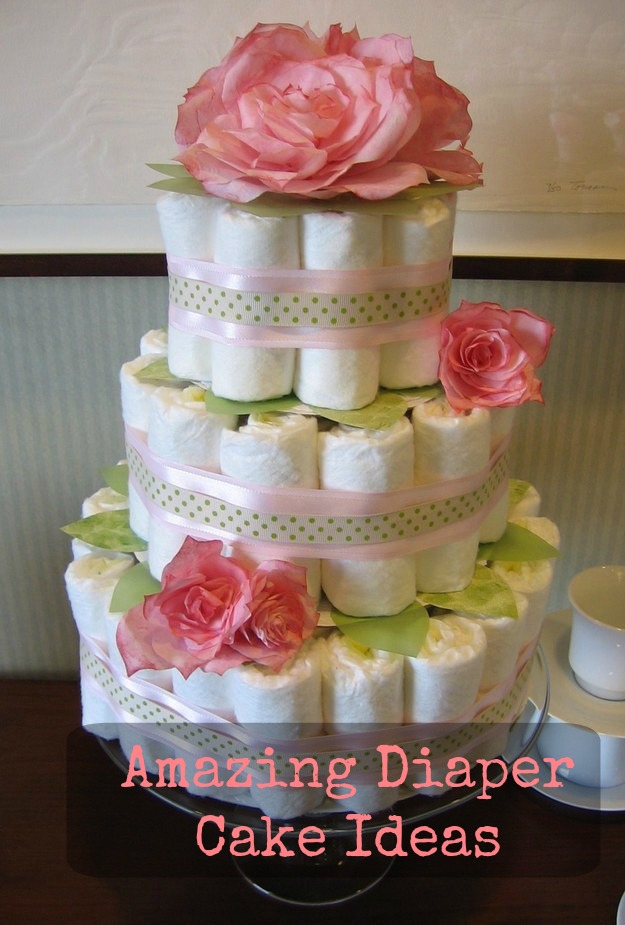 For this diaper cake you can easily just buy some fake coral flowers and ribbon. However, if you are looking to buy something similar, the closest one we found on Amazon looks like this: