Baby Girl Room Ideas & Up-cycled Furniture! Nothing Like A DIY Project!
Most people gawk at other people's junk when going to a garage sales. I used to always see those old pieces of furniture pieces and think to myself "why on earth are they trying to sell that?" and "it is in TERRIBLE condition, no one will buy that!"…well, one person's garbage can DEFINITELY be another person's treasure!
When you look at the piece of furniture featured in this post, you wouldn't even have imagined it's condition prior to the DIY project. However, with some sanding, pretty paint and funky wall-paper, it looks as good as new. This would be a great "life-piece" for your baby's bedroom and would be such an incredible accent piece for a "vintage-style" nursery room.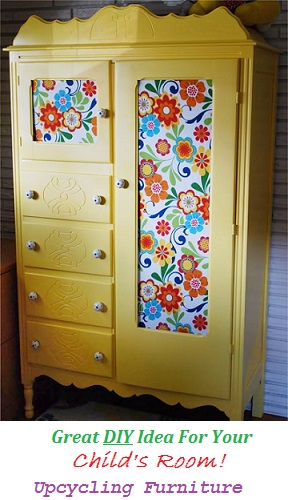 More Articles Just Like This