Baby Girl Room Nursery Idea – Coral and Grey
So you're having a baby girl?! Congrats! It's often overwhelming when you are trying to decide on colors for the room and accent pieces with everything going on. Perhaps you don't want to go "over-the-top" with PINK. Let's make this clear- that's totally OKAY!

Why not try this coral and grey design? For the coral, all you need is drapes and possibly sheets. That way if you get sick of the coral or realize you are having a "boy" next time, just exchange the coral for green.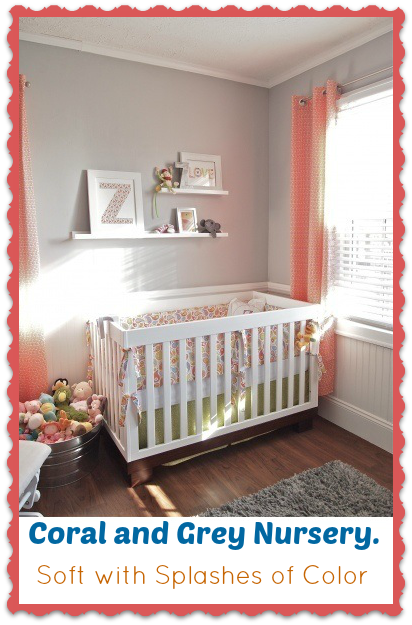 Below you will find another great coral and grey nursery. One thing I really like is the one wall of wall paper. The pattern adds dimension and character to the room, and the touch of coral and grey bring together the whole space.