Baby Room Ideas – POM POMS
Personally, I am not the crafy type, but let's face it – we would all do anything to make our baby's room more inviting (or is it just me?) 🙂
There are just so many incredible DIY projects out there that this whole "crafting" thing has definitely growing on me.
When looking through our baby room ideas posts, you may find it a bit overwhelming as your brain gets full of so many ideas and you don't know where to start. I say, start with POM POMS 😉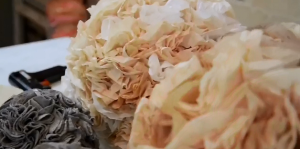 POM POM'S are a GREAT GREAT accent piece that will bring ANY baby room to life. Even better, all you have to do is hang these adorable pom poms from the ceiling. Also, they are soo easy to make! And lets face it,  sometimes it's nice to save a few bucks too.
People are going crazy over the pom poms were are giving away! The feedback has been incredible.
Here is how to make them (DIY vide below). This is the first DIY video added to "Ideas Baby Room", so if you like it and want to see more, feel free to let us know in the comment section.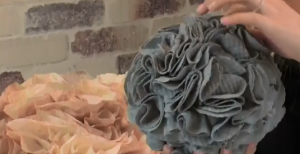 Note: Below you will find the video on how to dye coffee filters.

How To Dye Coffee Filters

More Articles Just Like This