Baby Shower Cakes – Pearls, Bows and Flowers
Baby shower's can be so much fun, but sometimes getting everything exactly how you imagined it can be tough. We highly recommend hiring on one of our contractors (refer to sidebar for more information) or doing lots of research to get examples of previous themed parties you like.
If you aren't sure where to start, why not start with the cake?! Here are two of our favorites. Simple, classy and go with many different themes.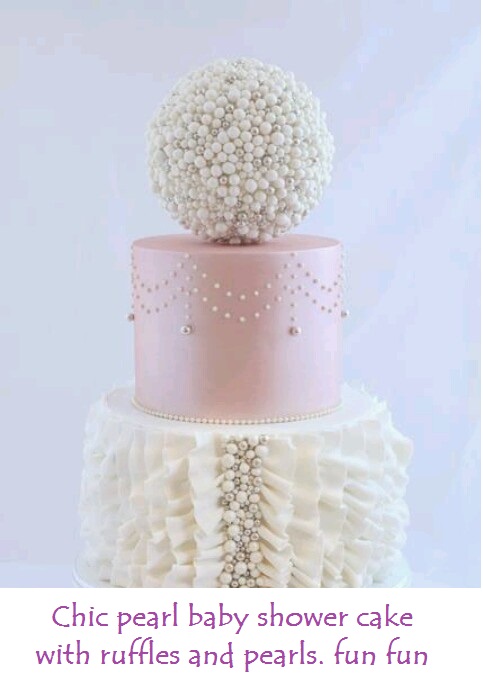 This last cake is super chic!  If you want to make a statement on your baby's arrival, definitely get this made! It is absolutely gorgeous.