Baby Shower Desserts In A Mason Jar

Want to spice up your dessert table at that special baby shower of yours? Why not try including mason jars with a pie or crumble mix inside? Below are two fantastic, scrumptious dessert ideas. Drooling just thinking about them.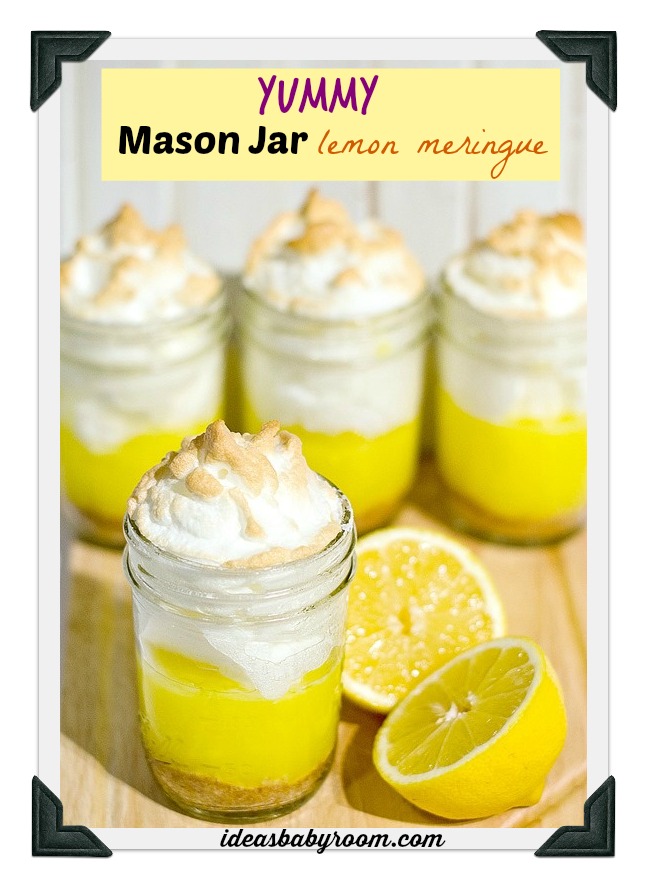 With this mason jar pie, I crumbled the graham crackers in a Ziploc bag and then added in the sugar and softened butter.  I mixed it up by hand and pressed into the bottom of the mason jar.  I baked at 350 degrees for 10 minutes.
Next, simply follow the instructions on the Jell-O box for the pudding and meringue.  Just be sure to get the "Cook & Serve" variety.  This won't work with the no-bake instant pudding.
Once cooled, I refrigerated for a few hours before serving …voila!
Below is another mason jar idea! It is even more easy! Just crush up oreo cookies, then put in nutella (or chocolate pudding) and then layers of whip cream (or ice cream). I'm a bit of a chocolate fanatic so I also added chocolate chips…yummmm. The little string around the top holding the spoon spices things up for the baby shower.
Some more of my favorite baby shower ideas:
More Articles Just Like This