Baby Shower Favor Idea – French Macarons
The Cutest Baby Shower Ideas
In need of the perfect baby shower favor? Why not give your guests something yummy that they will all love – french macarons!
Pairs of pretty pastel-colored macarons make lovely favors, packaged in little adorable boxes with parafin wax paper! French macarons are also really popular right now! The recipe below is for a single color (pink(, but you can easily make several batches in different colors. Pale green macarons look great sandwiched with chocolate spread, while yellow macarons are also great with a lemon curd filling.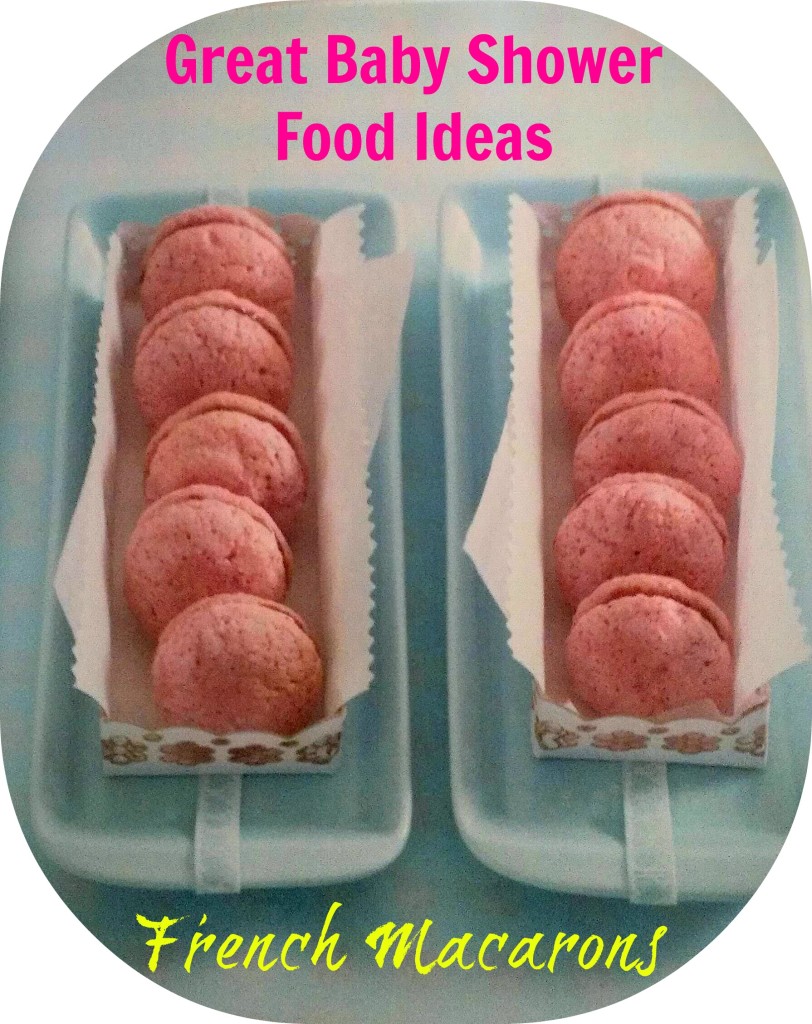 French Macarons Recipe (Makes 16 pairs)

Ingredients:
2 egg whites
Pink Food Coloring
1 Cup Confectioners' sugar
4 ox. (0.5 Cup) ground almonds
Blackcurrant or strawberry jam, to serve
Materials:
A piping bag fitted with a large round tip
2 baking sheets, lined with non-stick baking paper
Instructions:
Preheat the oven to 350F
Whisk the egg whites in a spotlessly clean, grease-free mixing bowl until they form stiff peaks. Add a few drops of food coloring and whisk again briefly until just combined
In a separate mixing bowl, combine the confectioners' sugar and almonds, then sift over the egg whites and gently fold together.
Spoon the mixture into the piping bag and pipe 3/4 inch rounds onto the prepared baking sheets, spacing well apart.
Bake the macarons in the preheated over for 10 minutes. Remove from the oven and leave to cool on the baking sheets for a few minutes before transferring to a wire rack to cool completely.
To assemble, spread a thin layer of jam on half of the macarons and sandwich with the remaining macarons. Store the macarons in an airtight container until required. The macarons can be made up to 3 days in advance, but it is best to leave sandwiching them together until the day before the baby shower.