Baby Shower Theme – Umbrella Bliss
Blue and turquoise make for great baby shower colors. One really fun idea we thought of was having stand-up umbrellas or parasols (parasols are really pretty with all the lace) at each table.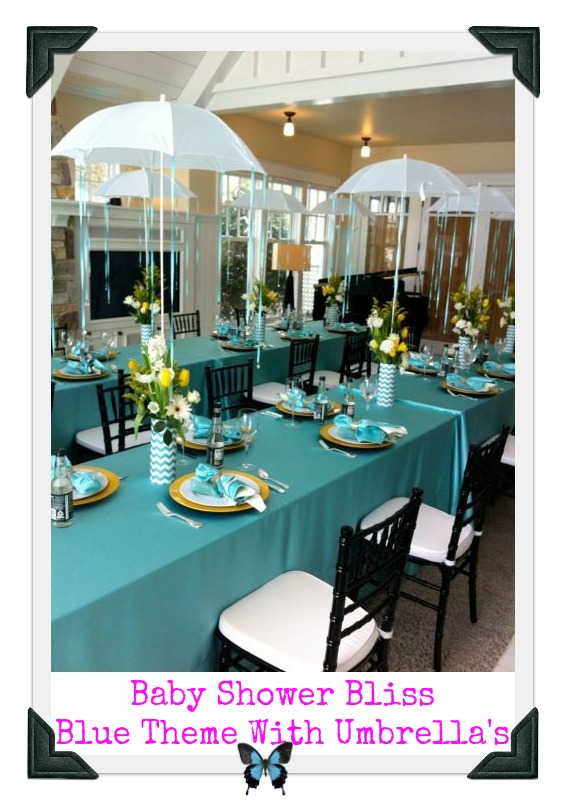 Now for something uber YUMMY. Why not try colorful ice cream scoops in a pineapple? It makes any desert table look amazing and is actually really quite simple (side note: maybe scoop out the pineapple a few days before and freeze it so it doesn't effect the ice creams taste once everything is blended together). Our suggestion is to just scoop the ice cream in sizes big enough to just put in each bowl when guests walk by the table…this makes things easier for everyone.
Caution: Pineapple's actually contain an enzyme called bromelain which can burn your hands after a while. Use dish gloves when scooping the pineapple xo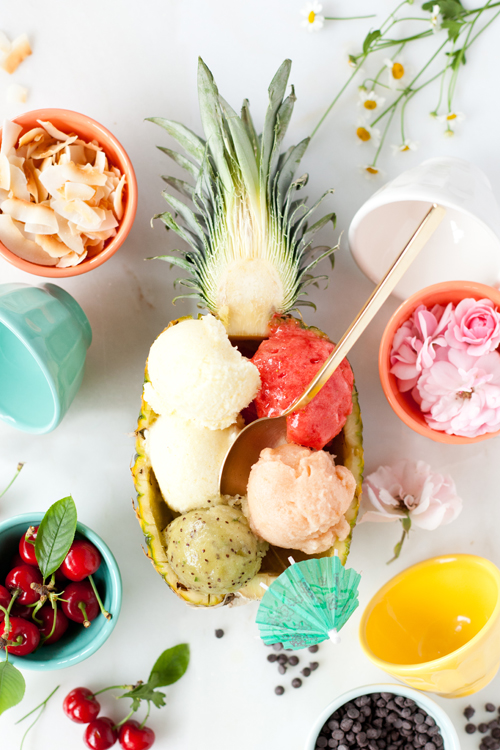 Not sure where to buy affordable umbrella's, I found some on Amazon that may just do the trick for you 🙂
More Articles Just Like This