DIY Nursery Project – Elephant Wall Hangers
Let's face it, decorating a nursery can really add up $$! So we came up with a small DIY project that will look ever so sweet in your baby's room. All you need is (1) scrap book paper (2) elephant stencil and (3) string and voila!
We love all of the different colors in this craft and the fact that it is super simple! Also Elephants are so sweet and add character to any nursery. Note that this DIY craft for your baby's room can go in a modern nursery, and a baby girl's room or baby boy's room  = super versatile!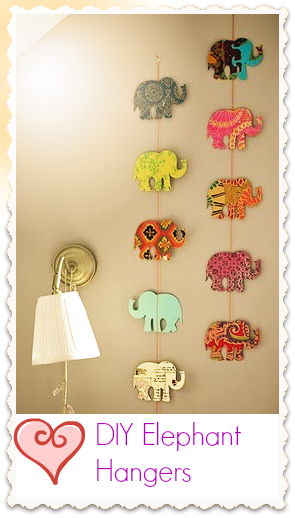 Crochet elephants are also in and super sweet. Let me know what you think about crochet animals in the comments 🙂