Choosing the perfect baby bedding can be tough. After all, the crib is often what brings everything together in a baby room. If you are deciding how to decorate your baby's room, why not go with elephant bedding? It is super trendy and one can never go wrong with animals.
Below are some great designs with elephants in baby bedding.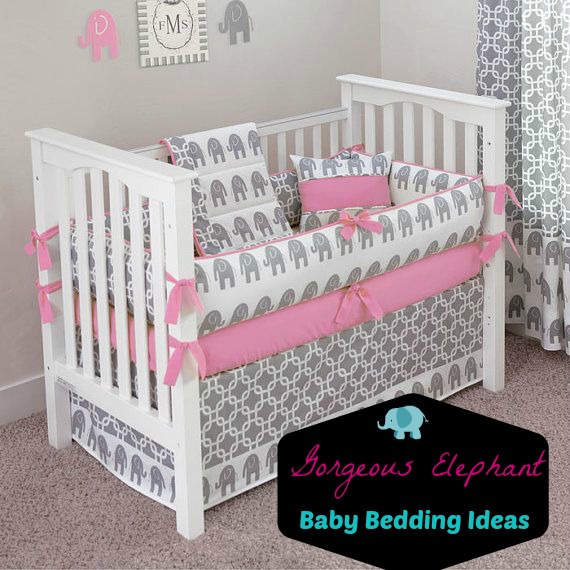 The design above can actually be purchased through etsy here.
Here you will find a simple yet playful baby room design. We love the combination of the polka dot walls with the stripe accents in the bedding. Note that you don't have to get an entire bed set for your nursery that has elephants on it, a throw over elephant blanket will do the trick too.
If you are having a baby boy, perhaps a navy and grey nursery with elephant bedding would be ideal.  Below is a design by Carousel Designs that we absolutely love.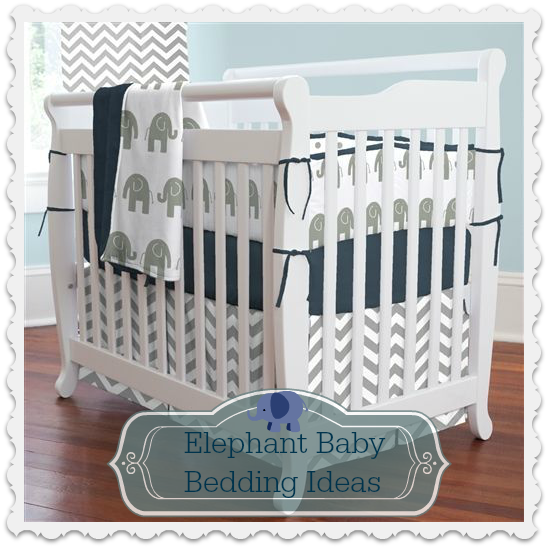 If you are having a baby girl and decorating in yellow, why not try this soft, sweet design by Retro Signs.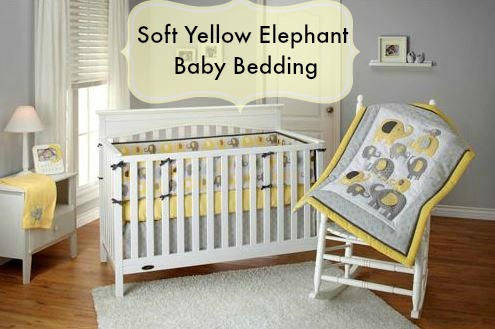 Another added benefit, is this elephant bedding design is available on amazon! If interested, we added the link below:
More Articles Just Like This