French Inspired Baby Room
Looking for a unique, bright, modern nursery? Look no further! Why not go with "mint!" – Yep that's right – Mint!
However, it is not until most new parents see how gorgeous mint can be, will they consider it. You can see from the mint colored change table below that it can be quite the eye-catching color!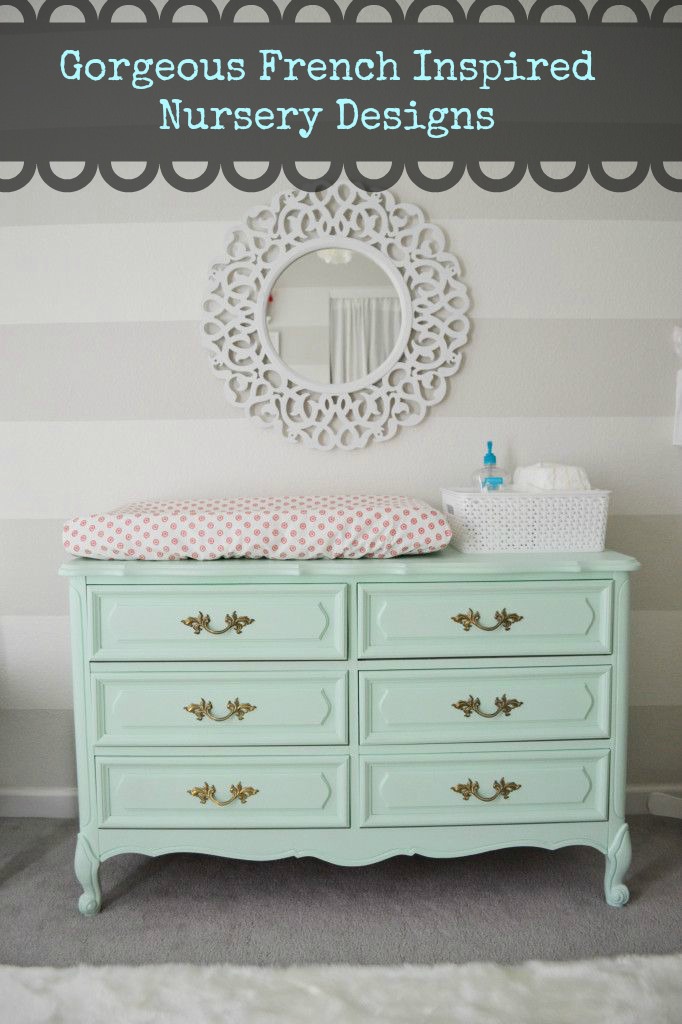 The table about was a vintage piece that was sanded down and painted mint. Very simple and affordable to do!
What's more, the mint goes great with a beige wall. That way you don't have to re-paint any rooms when your child get's older, just change the accessory colors.
More Articles Just Like This