Ideas For Baby Girl Room – Soft Teal and Yellow
Did you ever think teal and yellow could go together? Me either.
Check out this great baby room – so modern, full of colour, yet at the same time very warm/soft. We love the butterfly curtains (I'm a bit biased since I have loved butterfly's my whole life), crisp furniture and YELLOW CARPET. Let me just say that this carpet speaks volumes in this nursery- the texture of the design (since it is raised a bit), is so smart. Many modern baby rooms now are keeping the cribs and furniture all WHITE, but adding great accent pieces to add dimension and character to the room – very smart! I would almost say the room is a tad vintage, which I have never seen before in a baby room.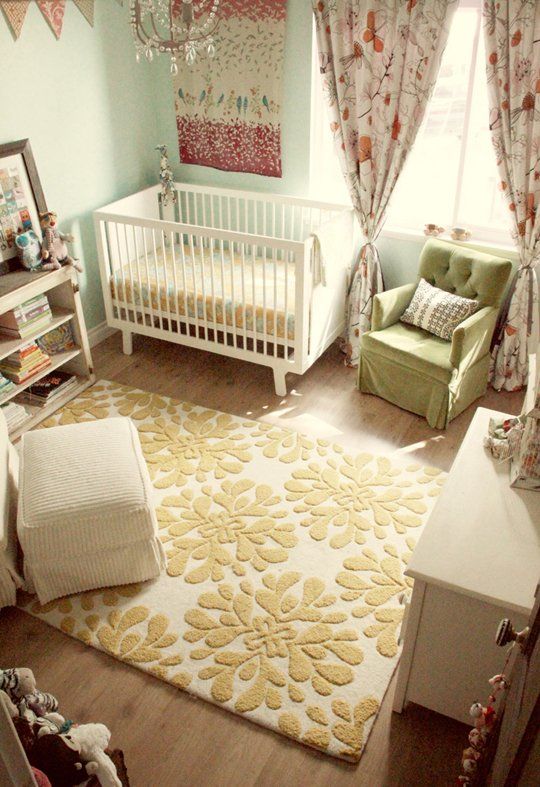 More Articles Just Like This