Pink and Aqua Baby Girl Nursery Ideas
Not sure if you want to do the whole pink thing? Why not just use pink as the accent color?
Check out this fabulous baby room design for a girl. The main color is an aqua shade, but the pink accents in the ceiling and curtains really complete the space. Would be great too if you ever were having a boy because all you would have to re-paint is the ceiling.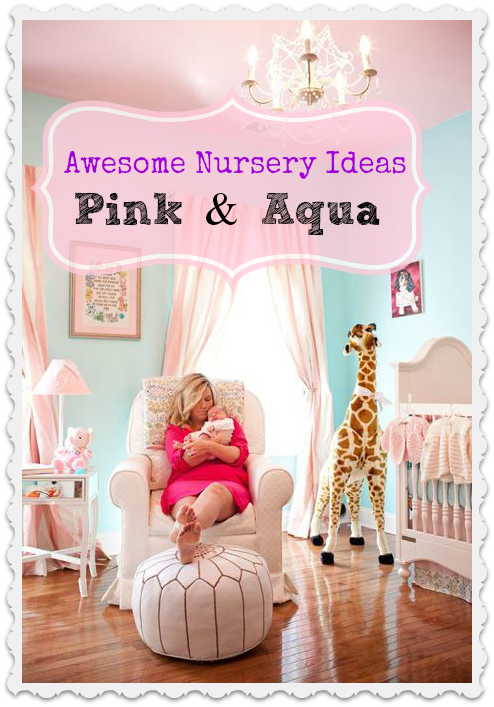 More Articles Just Like This