Soft Lavender Relaxing Baby Girl Room
We just love how this room was designed. It is very modern and the accent pieces are absolutely gorgeous.
I think we all forget sometimes that the "Entire" room doesn't have to be "pink" or "purple" if you are designing a girls room, or "blue/green" for a baby boy. Sometimes all you have to do is have a hint of colour and that is enough. The gold mixed in with the purple is just breathtaking.
The pieces that really highlight the elegance and charm in this room is the "angel wings" above the crib, the "purple skirt" below the "crib", the circle shaped "vintage mirror" and the "circle glass light" hanging from the ceiling.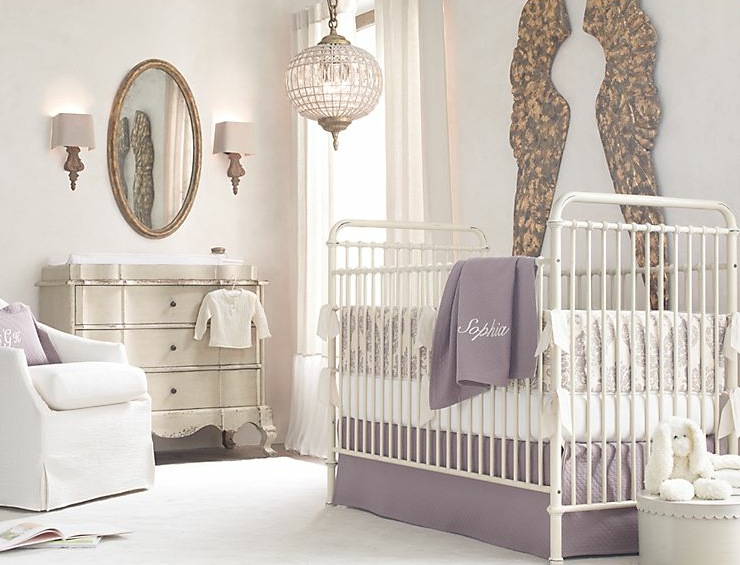 You can find similar décor pieces on amazon:
This mirror is absolutely gorgeous ..but a little pricey (if you can afford it I highly recommend it!)
Adorable little night-light