Turquoise Baby Room Ideas
Deciding on the right colours for your nursery can be tough. Most people are obsessed with pink, purple or blue…but there is so much more you can do! For example, have you ever thought of turquoise? Turquoise also looks amazing in a nursery with dark hardwood floors.
Turquoise Nursery 1:  Triangle Pattern Accents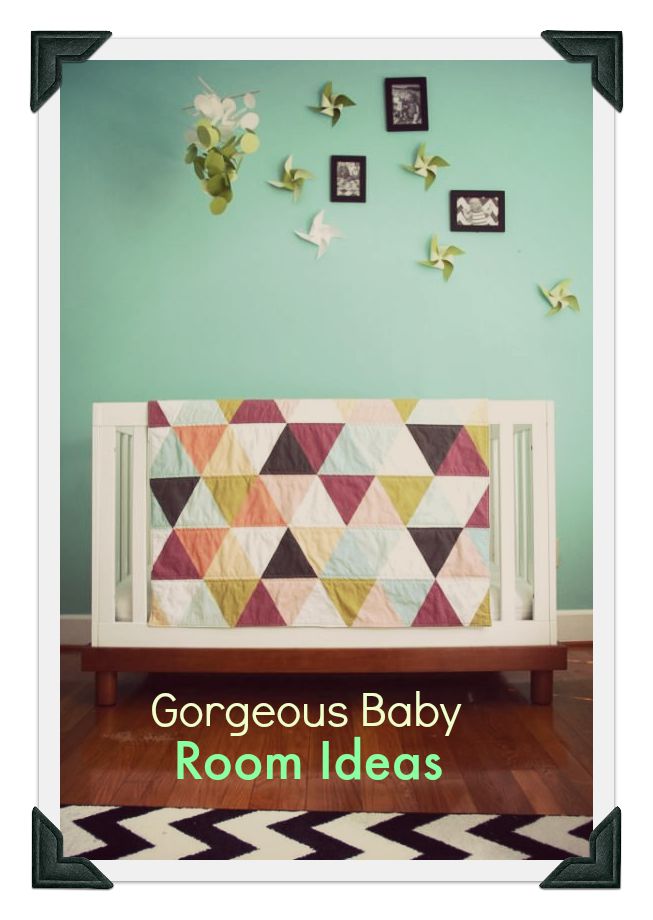 What's really great about painting your baby's room turquoise is the colour has such a "wow" factor that all you need to do is compliment it with a simple colour pallet or pattern.  For example, notice how the picture frames above the crib are black. The contrast from of the colours looks amazing and really makes people look at the picture frames. The black is also picked up in the cute pattern rug which is at the bottom of the photo.
Lastly, notice how the pattern in the blanket adds so much character to the room. Triangle patterns are the best in a nursery! I have seen this pattern on wallpaper, blankets and even in picture frames. It's just awesome.
The best part about this nursery is there are really only three accent pieces that tie it all together: the black picture frames, the triangle-pattern quilt and black+white throw carpet. Love Love Love everything about this nursery.
Turquoise Nursery 2: Black Stripe Accents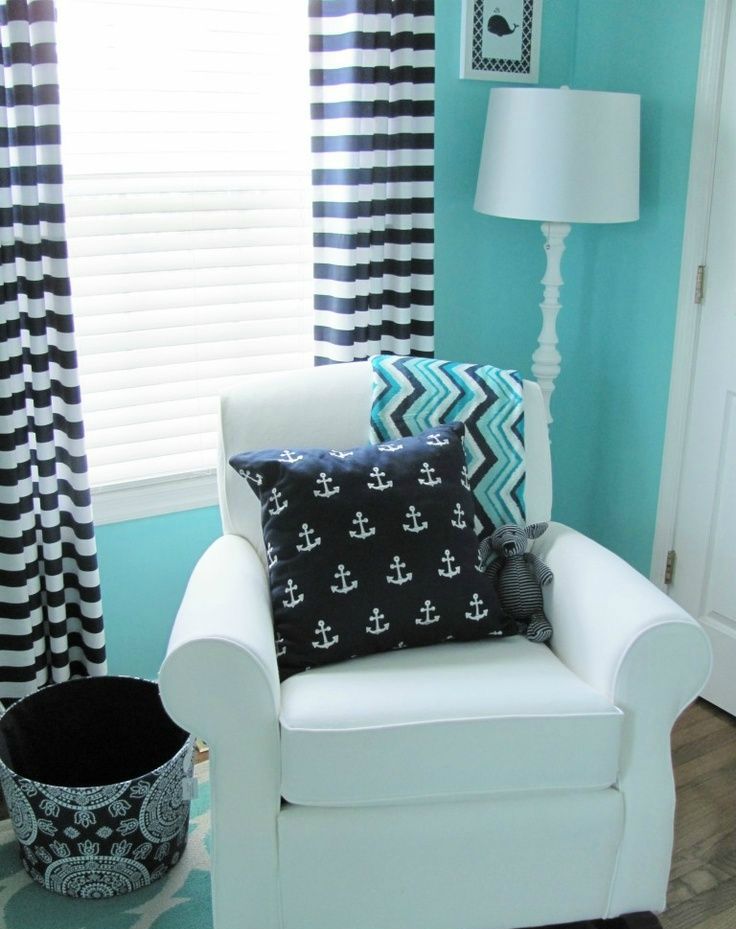 Turquoise Nursery 3: Yellow and Floral Accents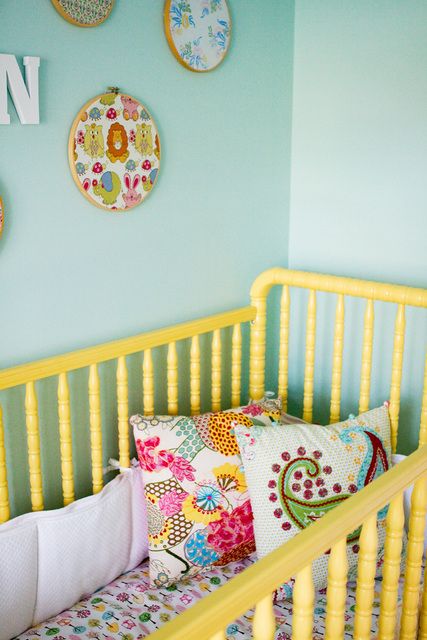 Turquoise Nursery 4: Coral and Expose Hardwood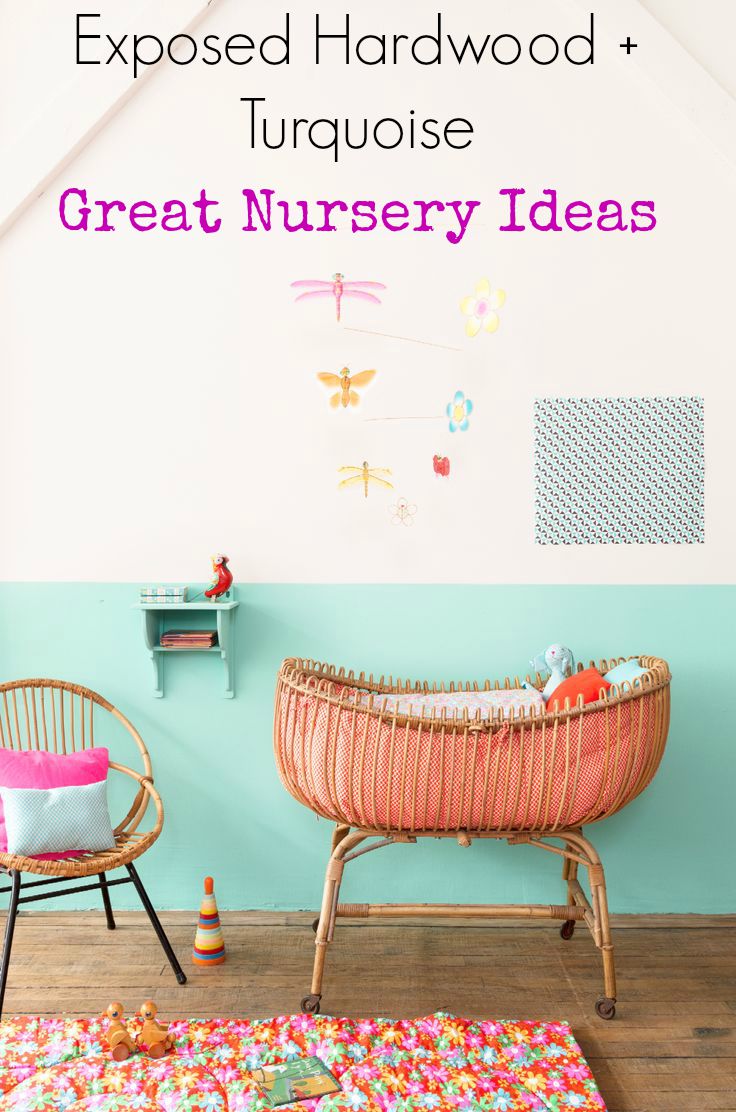 Would you add anything else to this nursery? Please leave comments below 🙂
More Articles Just Like This