Vintage, Nature Themed, Soft Pink Nursery for Baby Girl
Baby rooms can sometimes be tough to decorate. Often, you want to make the room have character but not too much so that everything is bright pink. This room has the perfect balance of modern and simplicity. We love the dark grey colour mixed with pink. Overall though, our favourite touches are the bird cage and ruffled lamp shade – great accent pieces.
We absolutely love this picture frame!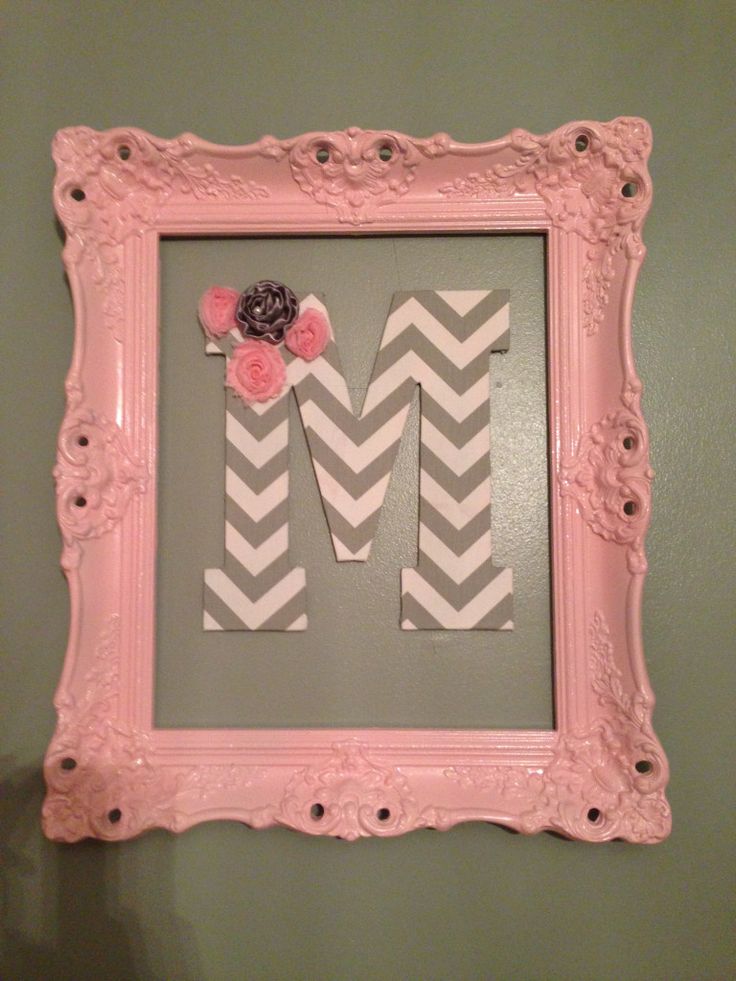 Seems like "picture frame's" are definitely IN STYLE this year for baby girl rooms. All you have to do is find an old one with a pretty design, and spray paint it in the color you desire. Love the idea of putting your baby's first initial inside!
More Articles Just Like This