Fabulous Change Table Ideas
Sometimes it can be quite challenging deciding how to make a "change-table" actually add style to a room. However, it is not impossible. Check out our three favourite change table ideas for your baby's room. What's great about these designs is that they can be used for a baby girl or baby boy room!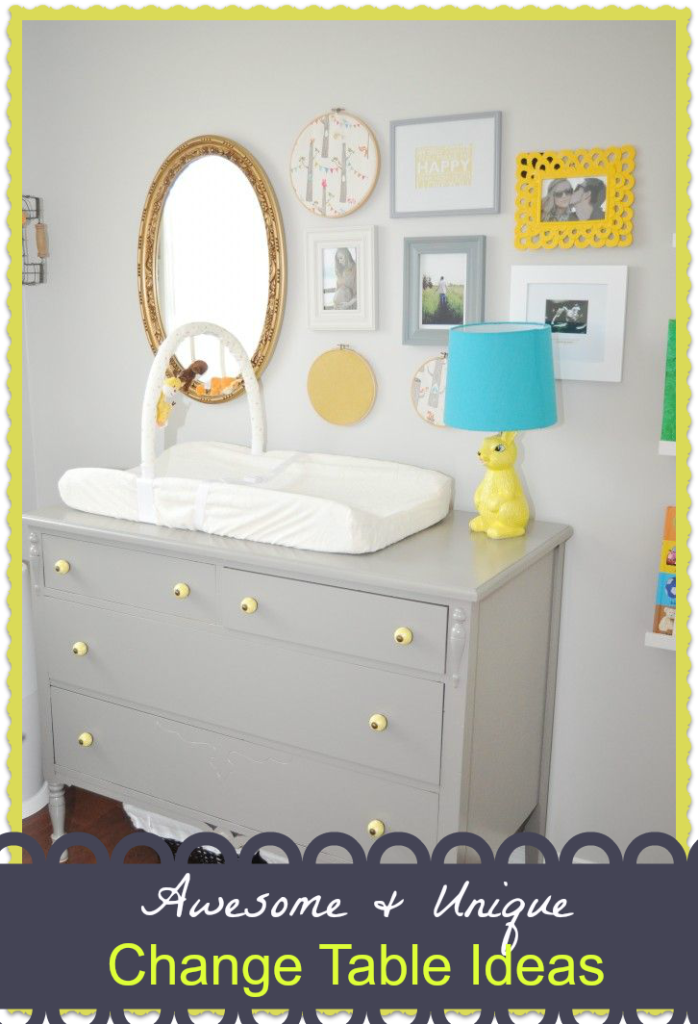 This design is both adorable and modern all at the same time. The yellow knobs on the drawers are so special and unique. All you would need is an old dresser – sand it – paint it grey – and add yellow knobs.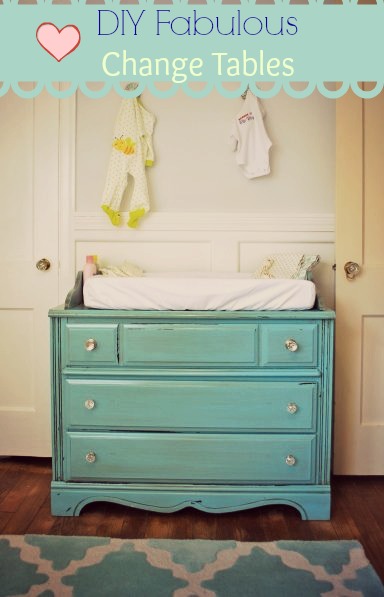 This look is timeless with a vintage appeal. Very classy and goes wonderful with a patterned rug. However, make sure the rug has the same turquoise colour in it!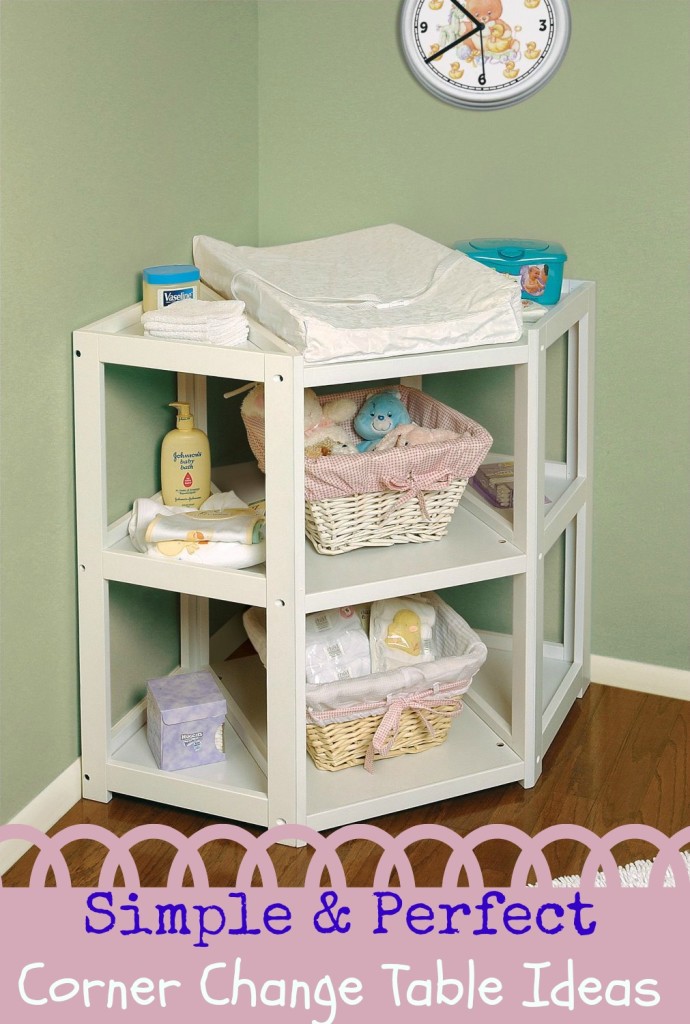 This simple corner changing table is great if you have a small space and want to put an extra change table in a different room in the house (i.e. laundry room/off the kitchen etc.). Because it is a corner unit you may want to spice it up with some wicker baskets which not only add style and dimension to the look, but extra storage space.
If interested in this design, you can actually purchase this look on Amazon! Note: it also comes in expresso colour.
 The last look is this fabulous vertical change table! It's so convenient and less awkward than the traditional horizontal tables. You could easily make this yourself by taking apart an old shelf and adding a strong hinge on it for another piece of wood that would slide vertically down.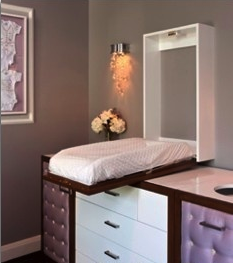 Last but not least is this simple, classic baby room change table design, because sometimes "less is more".
More Articles Just Like This