Unisex nursery's can always be the most challenging to design. However, sometimes it's more fun because you really can imagine and are unsure of the sex of your baby. Also, you can use the room for when you have your next child without having to completely re-decorate.
Below is an example of a lovely unisex baby nursery. I love the use of yellow and the giraffe painting above the crib – adorable, yet still modern. Also, the fuzzy carpet with the strong grey lines gives the room dimension and focal points, without being overbearing.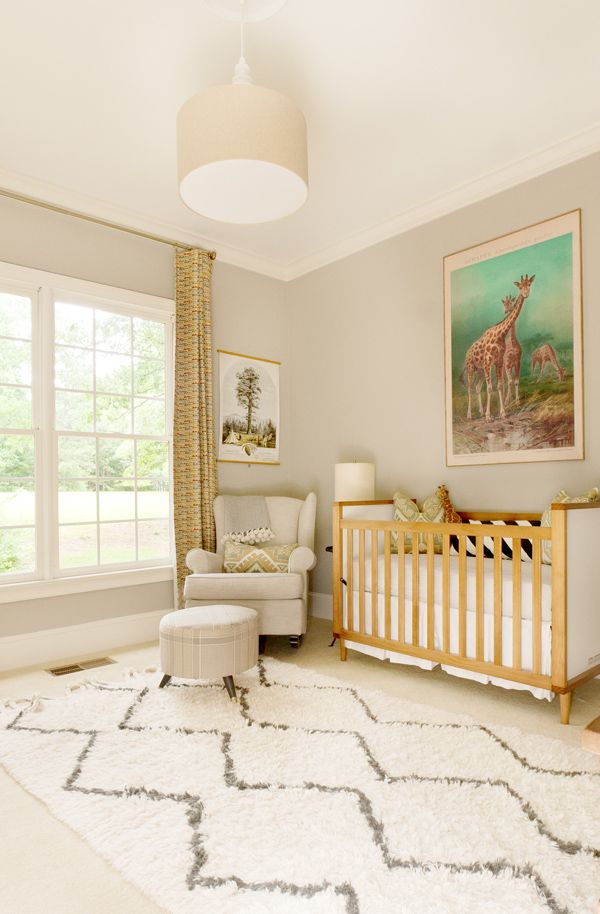 Note: If you want to add a little more charm to the room, why not get a few accent pieces like "nursery wall stickers" or  "cute owl accents". Owl's are really popular this year and perfect for a unisex room!
I have found a really high quality crib, like the one in the designed picture above from Amazon.
And of course you will need this adorable owl baby blanket to go with it!
Also, here are a few options for cute wall stickers to go above the crib:
More Articles Just Like This