Vintage Storage Ideas For Baby Room
Have you ever seen a design that you thought was both creative and smart at the same time? However, it was custom and you didn't know where to start, but knew replicating it was a MUST! You may be in for a treat! This design is very smart and we have had a lot of compliments on it…especially the metal file boxes on the wall for diapers. Not only are these easy to spray paint any color, but they are sweet and feminine.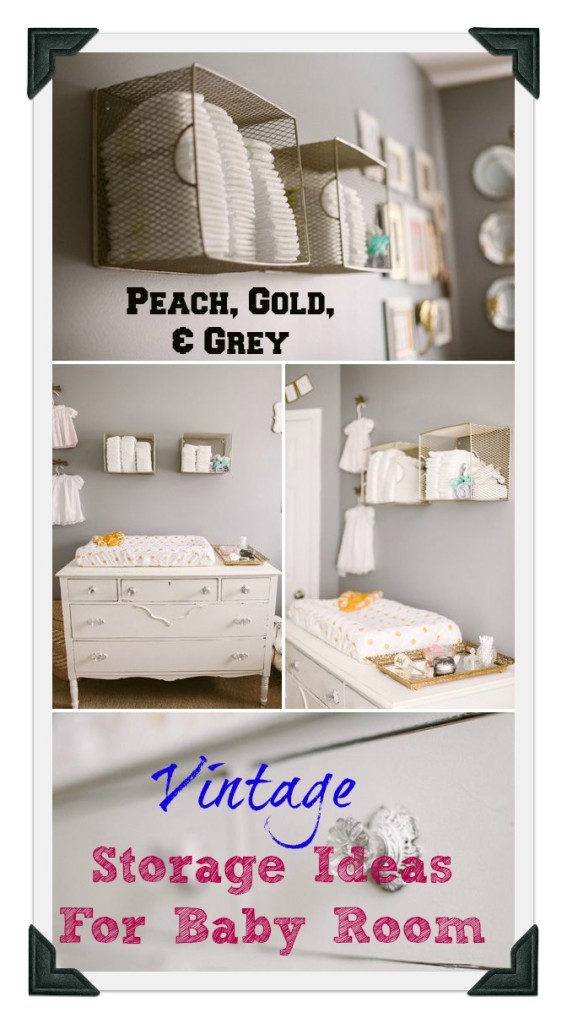 The colors of this vintage design are really calming and work so well together. The walls are simply painted grey, but the accent colors of peach and gold are what bring it to life.
If you have trouble finding a vintage change table like the one we have, have no fear! You can either go to an antique store, flee market, or simply go on Amazon and do a search for vintage change tables. Here is a cute one we found while searching today. It is much smaller than the one in the picture, but would suffice in any room in your house. It's really well designed, super functional and tucks away things beautifully.
Besides the metal wall baskets for diapers, we really liked the vintage change table with the shinny glass knobs. This added so much character and originality to the room.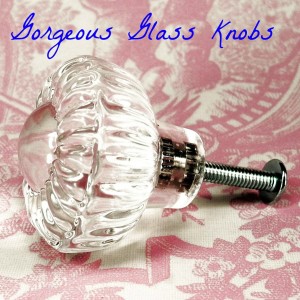 Below is a list of our favorite glass dresser knobs which you can get right of Amazon. They are super simple to install and are highly recommended for a custom, fabulous nursery.
More Articles Just Like This