Baby Shower Balloon Ideas

I don't think I know one person that doesn't like balloons. They are so much fun and an easy way to add color to your baby shower! If you are looking for some extra special ideas, you will love the balloon's below.
1. Confetti Baby Shower Balloon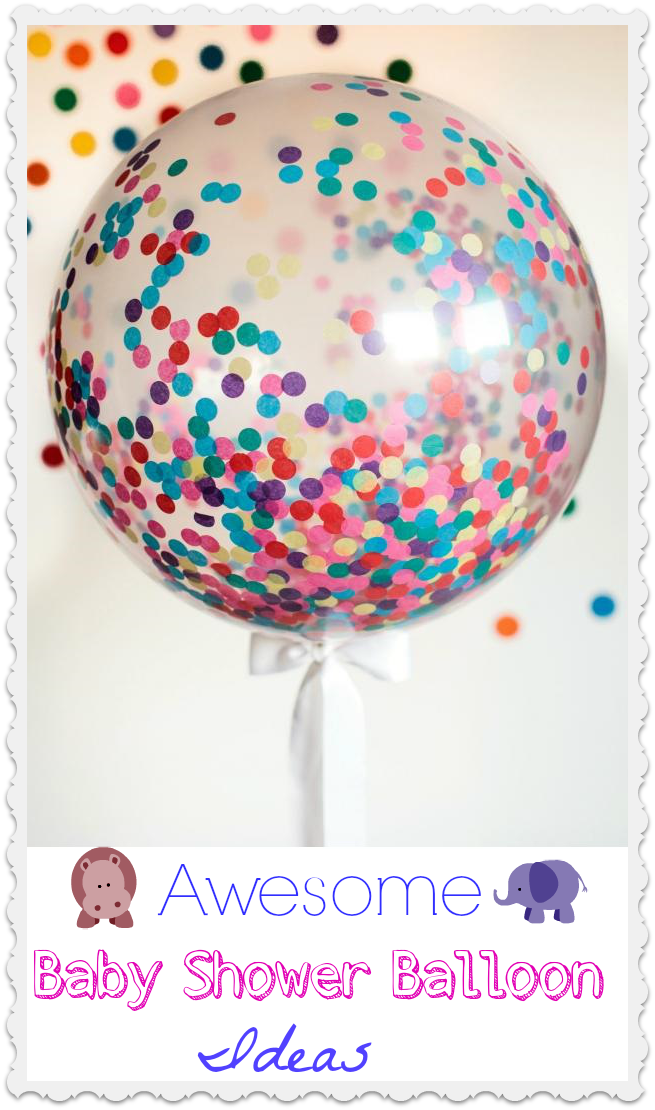 All you need for the above design is a giant balloon and some confetti.
Great Tip: Hold open the mouth of the balloon and add as much confetti as you would like. It works best if you put the confetti in a bit at a time. This will allow it to have more static and stick to the sides of the balloon.
 2.  Ballerina Skirt Balloons With Pears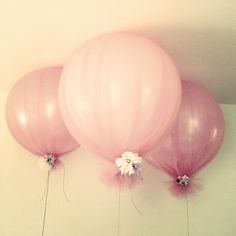 Note: Different shades of pink look super fancy at a baby shower and add a lot of character and elegance.
 3.  Pretty Baby Shower Balloon Strings