Gorgeous Accent Pieces for Your Nursery
One thing we have learned through creating baby room concepts and designs is that not everything has to be super complicated and colourful. Sometimes less is more. Eventually the nursery will be full of toys and diapers that too much colour and decor will become stressful. All you really need is some gorgeous accent pieces.
Today on the blog we are featuring some great accent furniture pieces for your nursery that are truly one-of-a-kind.
1. Moroccan Pouf Foot Rest
The below baby room design looks like it has a wood accent furniture piece, but really the foot rest is made entirely from moroccan leather (by Vanilla Wood) The lines and design features add dimension to the space and are not overpowering. If your nursery has minimal color (i.e. grey, white, dark blue), we would recommend this accent piece. It just "oozes" quality.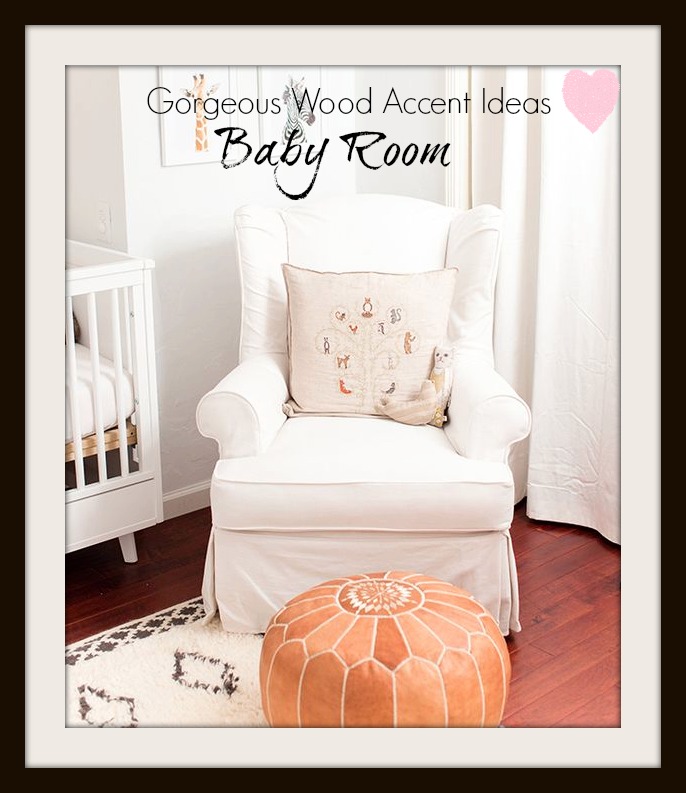 Credit: Vanilla Wood Furniture
2. Wood Arrows Above Crib
Statement pieces can be simple and even made by YOU. The below arrows are strong but not overpowering for a nursery. We found this design on the Frosted Pedicoat Blog and couldn't resist featuring it.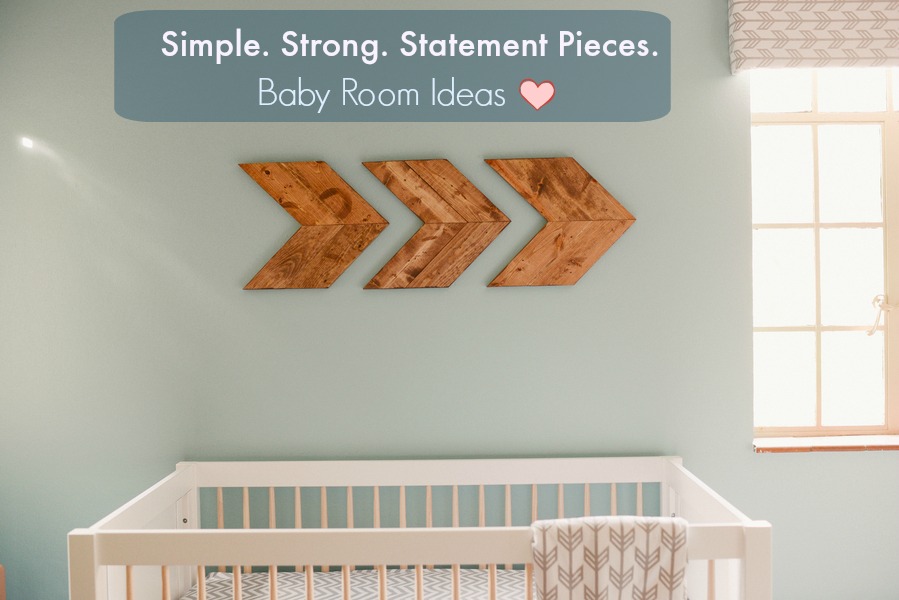 3. DIY Headboard Above Change Table
We love everything about this design as well (also by the talented Frosted Petticoat). Aside from the overall look of the accent piece we love that there are a few hangers and shelves for extra storage. This also allows for you to switch things up now and then.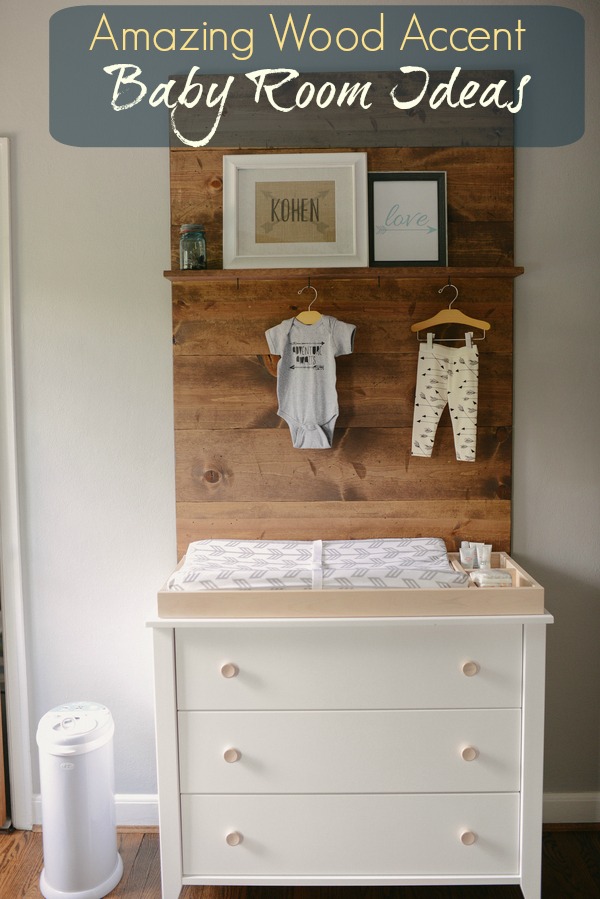 More Articles Just Like This