Simple Baby Shower Menu Ideas
If you aren't a chef but still want a memorable baby shower, you will like this post! We have put together a list of our 5 favourite, baby shower "must-haves" in terms of menu ideas.
1. Butterfly Rockets
This is such a creative idea and your guests will most likely have never seen them before. All you have to do is go to Micheals, and get a butterfly paper cut outs, and place a rocket inside! Voila! I recommend putting them on each guest's plate. It will spruce things up and get the conversation going faster.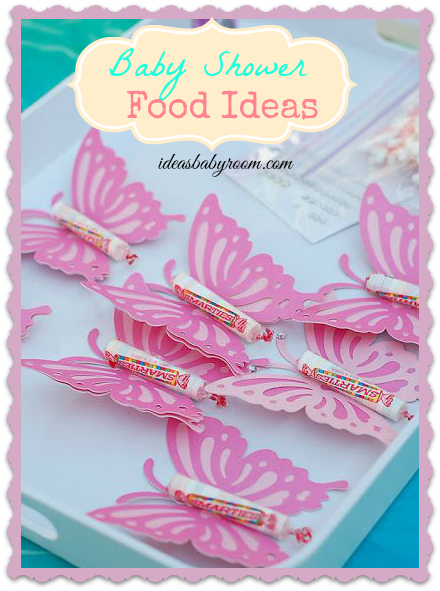 2. Baby Wrap Crescents
Check out our spin on a piggy in a blanket! Your guests will find these super tasty and so sweet!
Ingredients
1 box of hot dogs
1 can(s) (8-ounce) refrigerated crescent rolls
Mustard or ketchup, if desired

Note: We used mustard for the little eyes and smiley face.
Directions
Preheat oven to 375 degrees F.
Unroll dough and separate at perforations, creating 4 rectangles. Press perforations to seal.
With a knife or pizza cutter, cut each rectangle lengthwise into 8 strips, making a total of 32 strips. Wrap one strip of dough around each sausage, stretching dough slightly to look like bandages. Leave tip of sausage exposed to create face. Place on ungreased cookie sheet.
Bake 10 to 13 minutes or until golden brown. Draw features with mustard on tip of sausage to create face. Serve with mustard or ketchup, if desired.
3. Colorful Cucumber Flowers
This is so simple, yet so colorful, fancy and delicious! All you need is herb and garlic cream cheese, a piper, a tiered tray and cucumber… and voila!!

 4. Fancy Tea Cups with The Fabulous Ultra Slender Tea
Most ladies love tea, so why not give them something fabulous and new to try…all in a snazzy tea cup!! One of our clients said of all the things she did for her baby shower, the ladies loved the tea the most! – who would have thought? Specifically, she gave them all Ultra Slender Tea – it has fruit in it, and natural yummy spices like cinnamon, cardamon etc.  We would even suggest giving it to them as a gift afterwards. Ultra Slender Tea is unique in that it is hand-blended, has like 10 ingredients (all natural! – you will be blown away at the quality) and they wrap it in lace! I believe the ladies who developed it, even sell it on Amazon under Ultra Skinny Tea as well.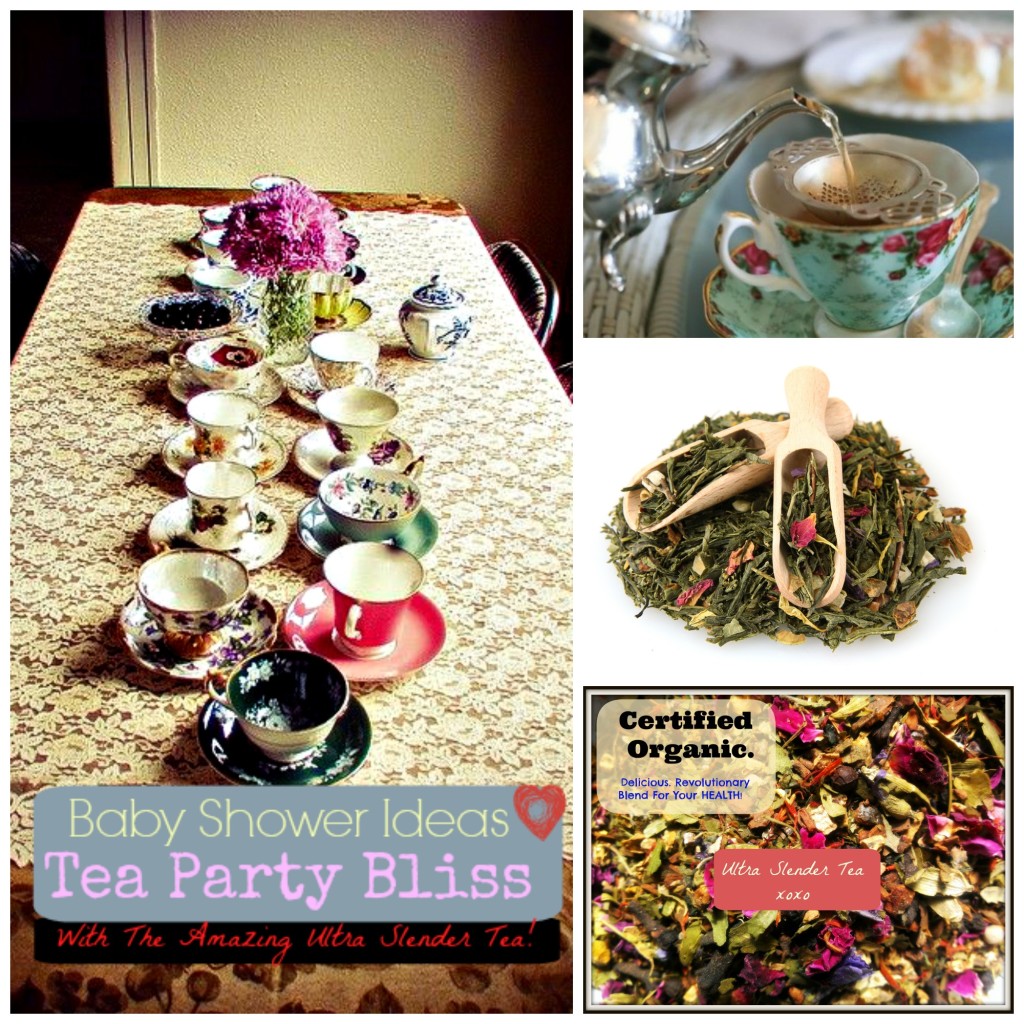 5. Chocolate Bars Customized for Baby Boy or Baby Girl!
This baby shower menu idea is just awesome! I mean, who doesn't love chocolate?? Umm noone! For this, all you need is a Hershey chocolate bar and a marker (blue or pink) depending on the gender of the baby. You could need to color the letters "s-h-e" if it's a girl, or "h-e" if it's a boy! Now, if you don't know the gender just yet, why not create a bunch of bars with "she" highlighted in pink, and "he" colored in blue and get your guests to pick what they think you are having! There are so many ways you can have fun with this!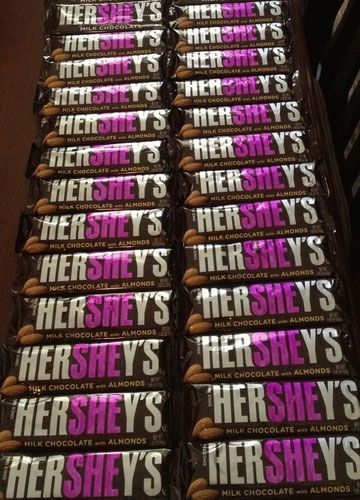 More Articles Just Like This
About The Author